Development Expertise
From Concept to Completion
Decade Group Inc. is a medium size real estate development company that prides itself on working closely with its partners and clients. The road from the concept to completion in our field is not necessarily a straight line. We offer services which ensure that a joint venture partner who is focused on their own non-real estate business is able to rely on Decade to guide them through the complex development process, and end up with a real estate product which is custom designed and maximizing both its value and returns.
Our services include:
Site Selection
Municipal Planning
Rezoning
Property Use Repositioning
Project Budgeting
Construction
Leasing
Financial Structuring & Debt Acquisition
Brownfield Redevelopment
Commercial/Retail
Multi-Tenant Plazas - Having developed many multi-tenant plazas, the specific requirement of many major national tenants are well known to the Decade Group. Equally important are the strong local tenants, which require a different type of negotiation, but whose tenancies form an integral part of a multi-tenant plaza. A long list of tenants with whom we have dealt benefits those working with Decade Group.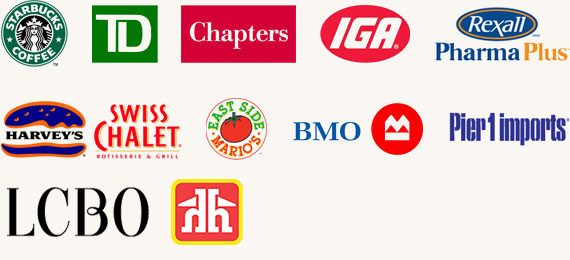 Single use pads - Decade actively searches for and helps select sites for single use retail tenants. Decade can provide the services from re-zoning (if applicable) through to construction, leasing and financing.
Residential
Multi Family High rise Subdivision Urban Infill
Decade has developed Single Family, Townhouse, and Highrise projects. Residential sites can be developed and sold as condominiums or held as a long term asset as a rental product. Residential Development also includes the imaginative conversion of an existing commercial building to residential use. Having a full range of experience, the Decade Group would be able to provide examples in this field and offer creative ideas for the resident development that is proposed.

Industrial
From single use to multi-tenancies, Decade has constructed industrial facilities for a range of purposes. For the needs of an owner/operator, to a long term tenant, Decade can meet the custom requirements of the modern industrial tenant.
Land development
The process of conversion from farm land, or underutilized land, into a residential or mixed use development can be a long slow process. We offer services which draw on our experience in many municipalities to assist owners to move, as quickly as possible, through the process, to capture the maximum value for their land. Decade is also experienced in the area of brownfield remediation and has participated in the revitalization and redevelopment of former industrial sites. Decade is actively searching for properties in need of immediate environmental attention and will joint venture to revitalize these particular sites, leveraging its excellent working relationship with the Ministry of the Environment, local municipalities, and environmental consultants.
Self Storage
Decade is an innovator of the modern generation of self storage in the Ontario market, building over 700,000 square feet of self storage under the brand of Self Storage Plus. In 2006 Decade sold 7 facilities to InStorage REIT. We continue to develop new facilities across Ontario through raw land development, and building conversions.
Decade is seeking parcels of land with high traffic exposure, either vacant or not, on major arteries in areas of high residential density. The parcel should be between 2 and 6 acres. Often, an owner has excess land and the sale or joint venture of a self storage facility fits perfectly with the existing use. We are also interested in purchasing existing Self Storage facilities in the Ontario market.
Hotel Development & Management
Over the past 25 years, Decade has owned, developed, and managed over 11 hotels across Ontario, and the north eastern United States including the Royal Connaught in Hamilton, Days Inn in London, and New England Suites in Michigan and Indiana, and most recently planning and construction of Domain Hotel in Waterloo. As an example of a design build by Decade, we refer to the Station Park Hotel in London Ontario. This hotel has been a market leader since it was constructed approximately 18 years ago.
Decade is interested in hotel development sites in major urban centres across Ontario.
Deal Structure
Lease backs Joint Ventures Financing Build to Suit
The relationship between land owner, joint venture partner, the financial institution (and even a pre-development purchaser) can be as complex and as imaginative as any business relationship can be. We can help simplify the process.
Decade Group has, and is able to:
Purchase, renovate, and reposition a specific building for a long term lease to a tenant
Purchase a specific piece of land for an end user or tenant
Construct a building and lease the 'build to suit' site to a tenant
Facilitate financing, including Debt and Equity
Enter into joint ventures with a land owner or tenant
Decade Group has excellent relationships with a variety of institutional lenders and investors to enable our group to creatively structure a deal which works for all parties involved.