About Decade Group
Decade Group Inc. is an award winning company which brings with it over 70 years of real estate development experience. We have successfully developed raw land from 1 acre to over 300 acres, residential subdivisions, commercial parks, mixed use retail and commercial real estate, hotels, and most recently, self storage. Decade, based out of London and Toronto, has focused on the Ontario market, while also developing in various cities across Canada and the United States. Decade is a well respected development company, with a reputation for building first class product.
Principals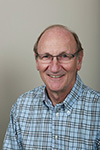 Robert Siskind QC, LLD, practiced law for 15 years with a prominent London Ontario law firm before deciding to concentrate full time on real estate development in 1981. He now has over $ 500 million of development to his credit. Among his community work, he has been the Chair of the Board of University of Western Ontario, Chair of the London Health Sciences Centre, and Chair of the successful capital campaign for Fanshawe College. In addition to various institutional and governmental honourary degrees, is his recent induction into the London Business Hall of Fame.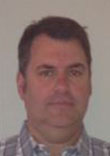 Jeffrey Willick brings a wealth of experience in property acquisition and development, subdivision and land planning, leasing, property management, and construction project management. He has overseen the financing, development and construction of projects as large as 250,000 square feet, with budgets of over $30 million dollars. Jeffrey currently sits on the planning and development committee with Brescia College, University of Western Ontario.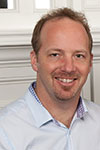 Michael Siskind is a seasoned real estate developer, bringing a finance, planning, and project management background to Decade. He is the President of Self Storage Plus, the self storage division of Decade. He negotiated the sale of 7 facilities for over $60 million to InStorage REIT. Michael is actively involved in site selection, acquisition, planning and development, and construction management for all asset classes. Michael is an Economics graduate from McGill University. He currently sits on the Independent Review Committee for Ravensource Fund, a TSE listed closed-end investment trust and is an active supporter of numerous charities.
Corporate Counsel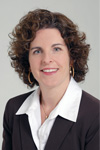 Tammie Ashton practised corporate commercial law in law firms for 10 years before choosing to move in-house in 2006. She has provided legal services to national public companies and small start-ups. She brings significant experience in contract drafting, acquisitions, joint venture structuring, lease agreements, and secured lending. Tammie graduated with her Bachelor of Arts from the University of Western Ontario and her Bachelor of Laws from the University of Ottawa. Tammie sits on the Planned Giving Committee of the London Health Sciences Foundation and helps out at a number of charities in the London area.